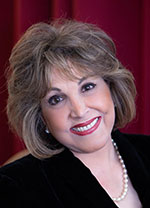 Julie D'Agostino, President, founded JMD Building Products in 2010. She grew up in a family owned and operated Mechanical Contracting business so starting JMD was a natural fit.  Prior to JMD, Julie spent 25 years in private industry working in executive positions in procurement, customer care, business development, and strategic planning.  She holds an MBA from The Wharton School of the University of Pennsylvania and a Master's in International Policy and Practice from The George Washington University.  Julie lives in Fairfield, New Jersey where JMD's main office and warehouse are located.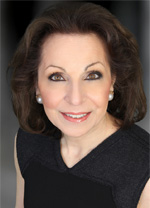 Kathryn Wachsman, Vice President of JMD Building Products, is a practicing attorney with three decades of experience in legal advocacy including mediation, negotiation, and legal analysis.  Kathryn has obtained her law license in New York, Connecticut, Florida, Washington DC, and Kansas.  She possesses extensive business experience and administrative, executive, and policy-development skills as former Managing Director of a law firm and as a founding member of a U.S. biotech start-up company that is now international.  As Julie's sister, Kathryn joined JMD Building Products with roots in their father's mechanical contracting business.  Having raised her family on Long Island, Kathryn now lives with her husband in New York City.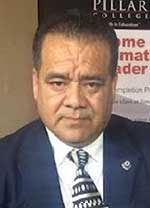 Jesus Sevîlla, Rebar Fabrication and Operations Manager, came to JMD Building Products with over 30 years of experience in all aspects of warehouse and logistics management and operations. He worked at MTL Company for 20 years until the Company was sold. At MTL, Jesus oversaw dispatch, delivery, logistics, and inventory management.  Following that position, he worked for Apex Packaging for 8 years managing the same functions. At JMD Building Products Jesus manages rebar fabrication as well as warehouse, logistics, and delivery operations. Oh, and along the way, Jesus earned a Master's Degree in Divinity and a Doctorate in Theology. He currently is Reverend pastor of IJMS Christian Church in Paterson, NJ. Jesus is the father of two adult sons, Jason and Jeffrey, and resides with his wife, Margarita, in Paterson, NJ.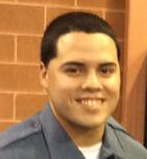 Jeffrey Sevilla, Manager of Business Development, joined JMD with 3 years of construction industry experience as a Damage Prevention Specialist for Atlantic InfraTrac. Prior to that, Jeffrey worked as a Special Police Officer for the Paterson, NJ Police Department. During his free time, Jeffrey enjoys researching stocks and day trading. He earned his Bachelor of Arts in Criminology from Bloomfield College in Bloomfield, NJ. Jeffrey lives in Fairfield, NJ with his wife, Stephanie, and son, Julius.